Built to Lloyds SSC, and launched in April 2012, the Leicon crew transfer vessels were designed and built to comfortably and efficiently transport workers between the mainland and offshore work sites in North-West Australia.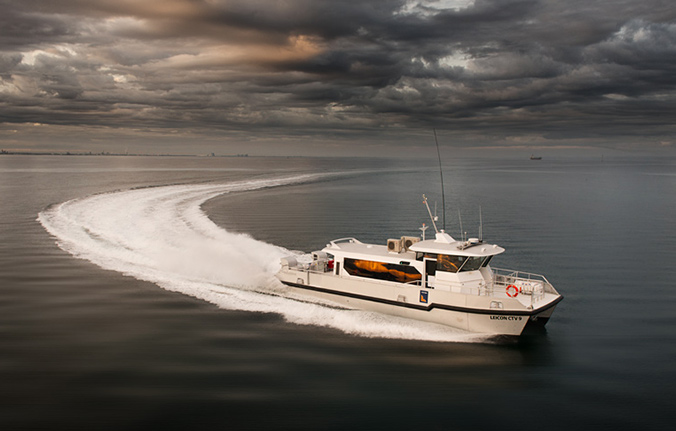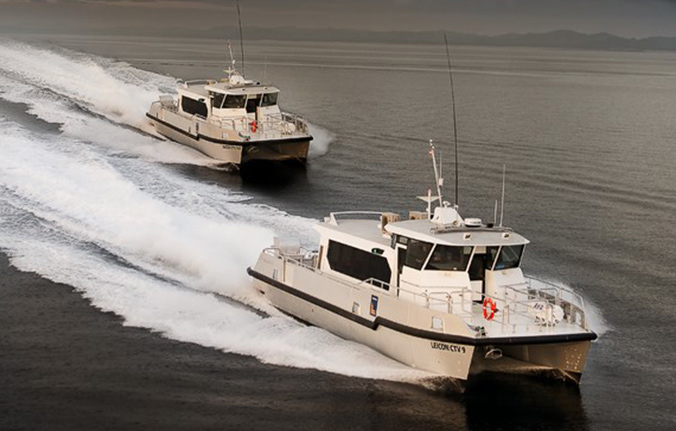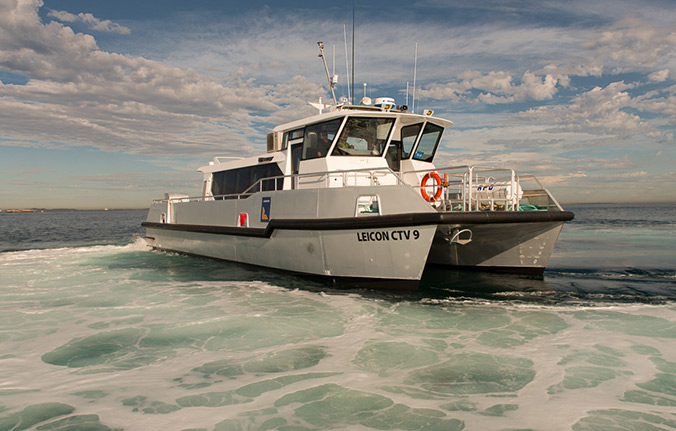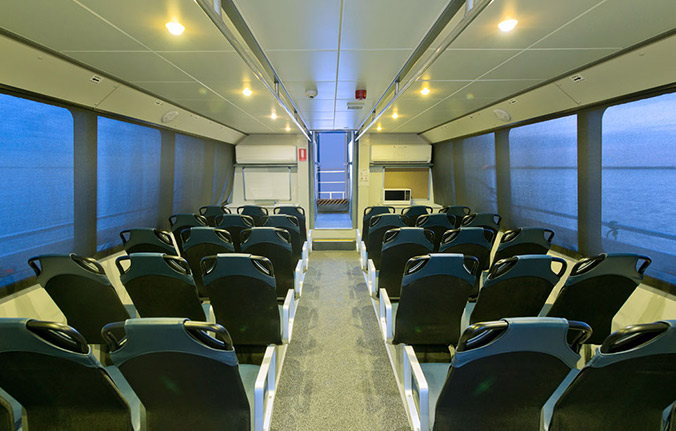 The hull shape and structure have been designed and built specifically to handle the sea conditions found off the WA coast.
These custom built aluminium catamarans offer the reliability and speed required by the owner and operator. The robust vessels provide a smooth ride, with contract speed of 32.1 Knots achieved at just 60% MCR.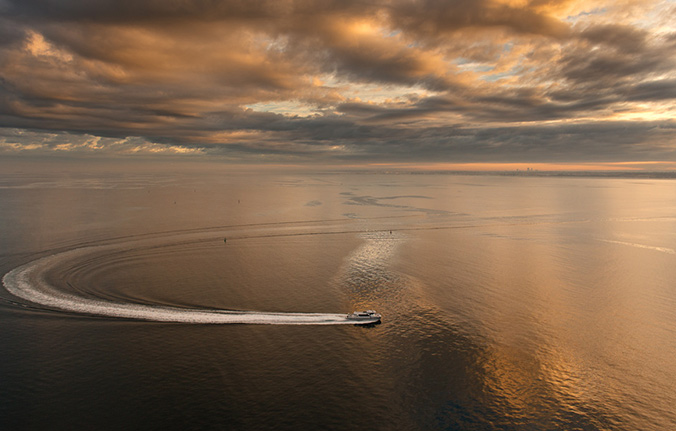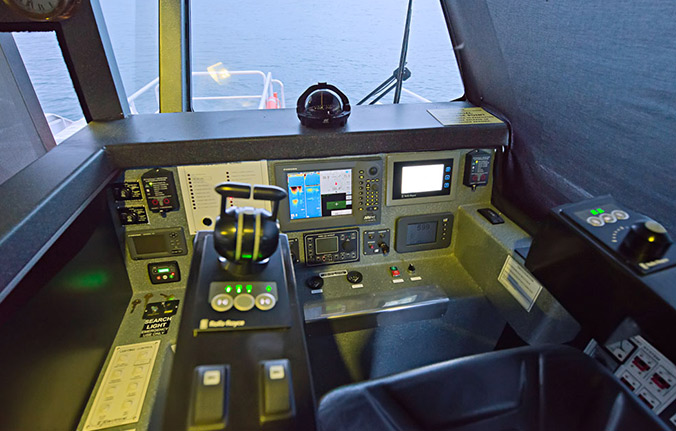 Leicon CTV 9 & Leicon CTV 10 are each powered by two CAT C18 diesel engines which efficiently power Rolls Royce controlled Kamewa waterjets for maximum speed and manouverablity.