Designed & Built to DNV-GL survey, these custom built aluminium crew transfer vessels provide the technology, speed and reliability required for the windfarm industry.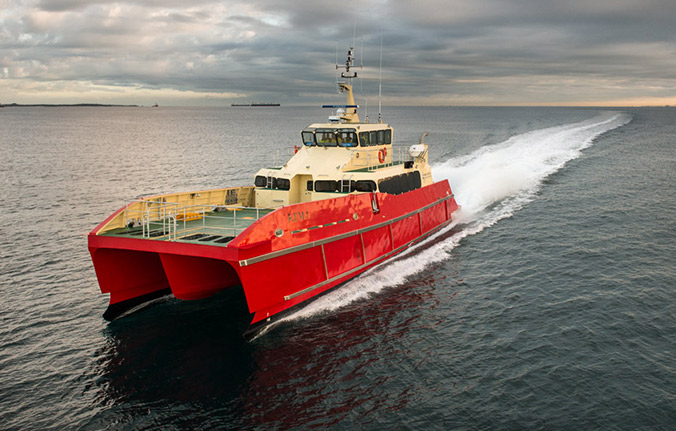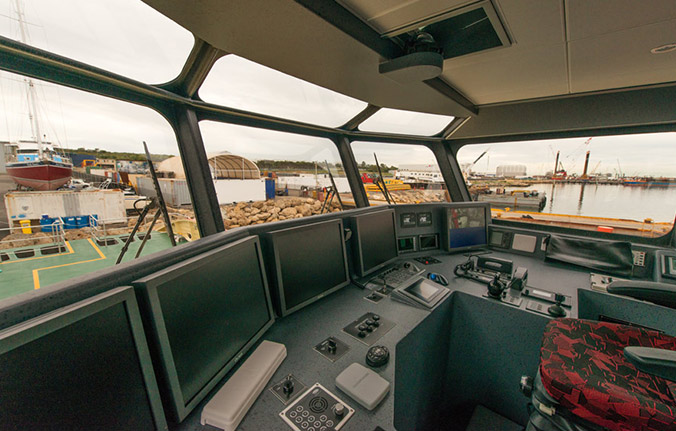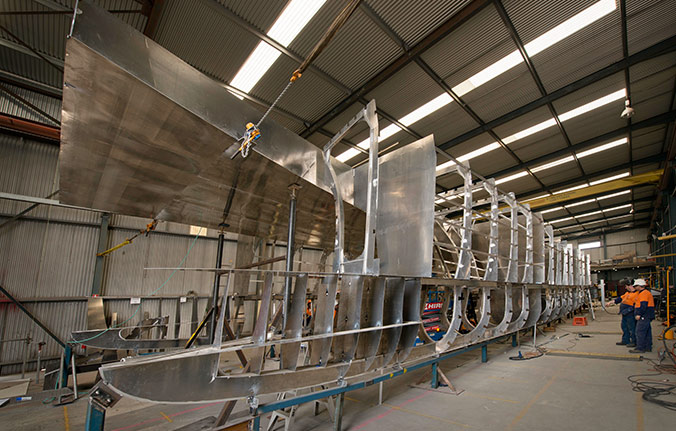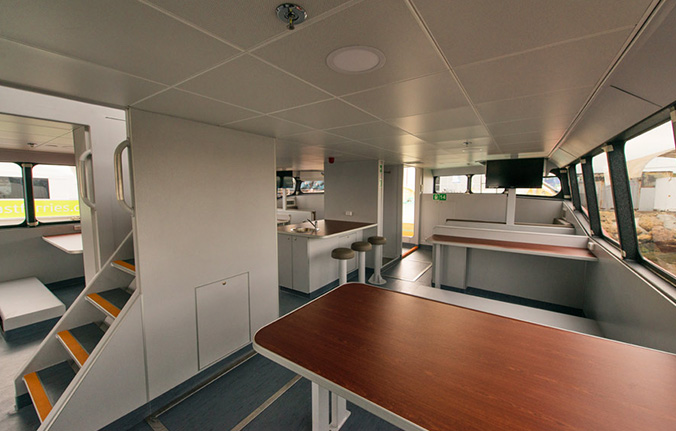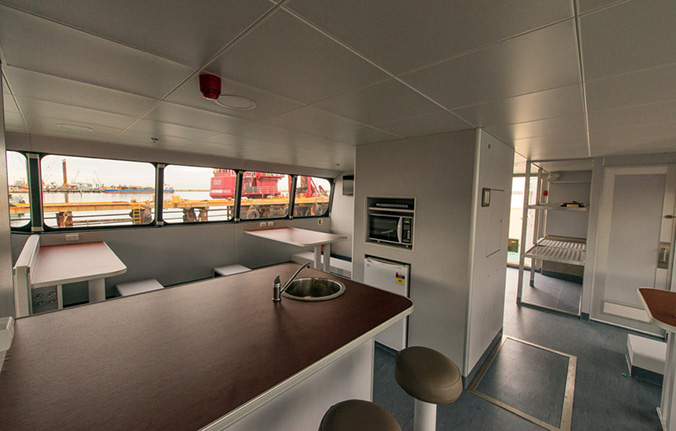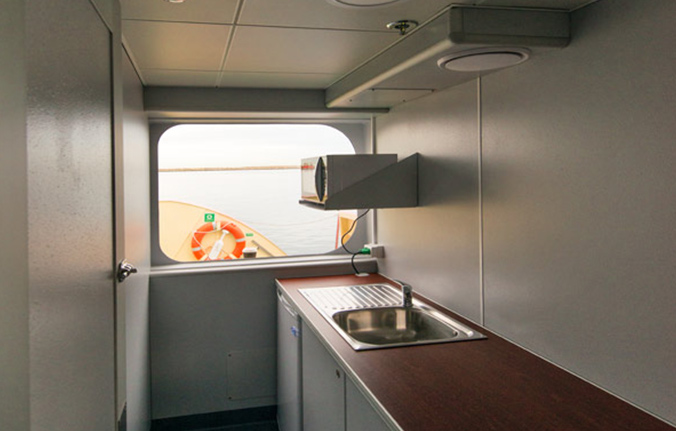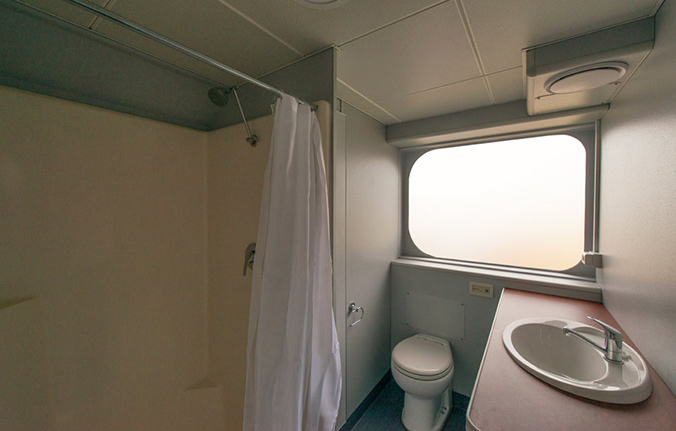 Tailored to meet requirements of the offshore industry these vessels are packed with features including a spacious cabin area, accommodation, galley, and connectivity service desks for twelve technicians, and include forward and rear disembarkation points.
An optimal cruising speed of 30 Knots was achieved with the vessel fully loaded. Manueverability was essential for the client to ensure the safe disembarkation of technicians from the vessel to the work site.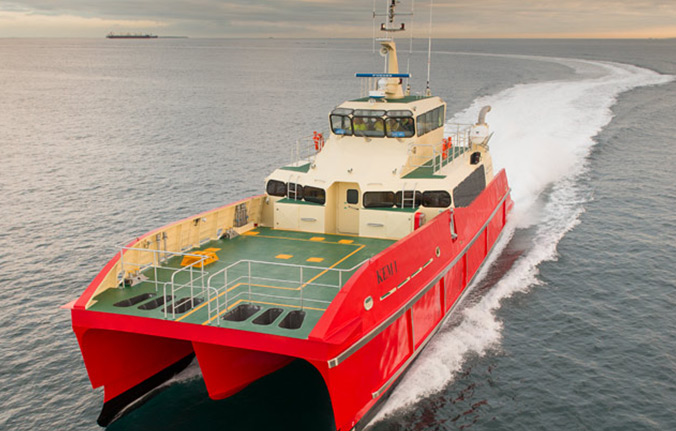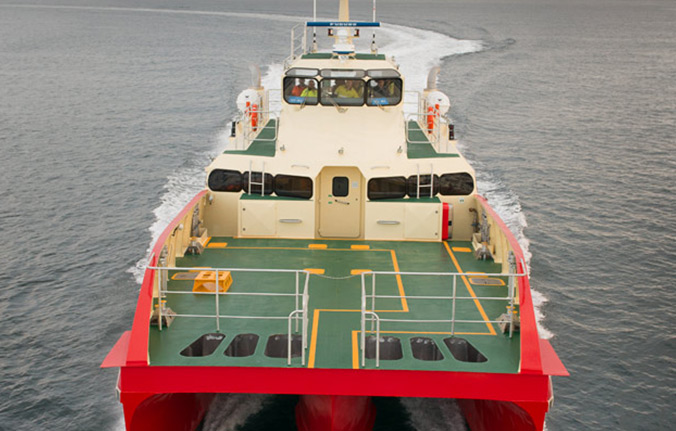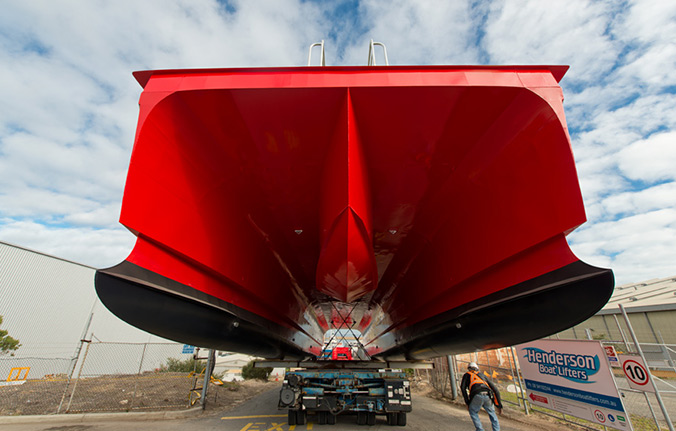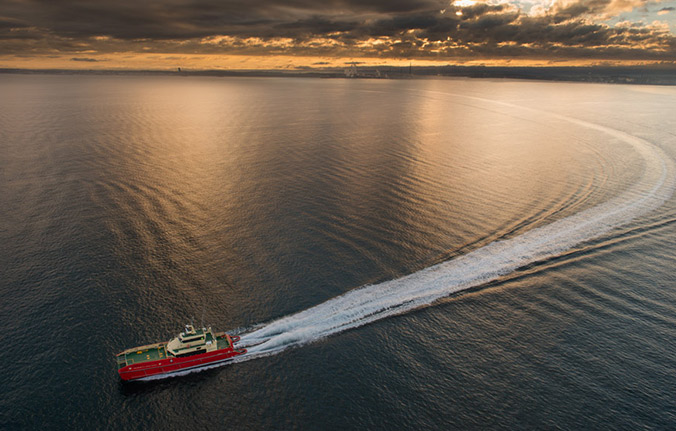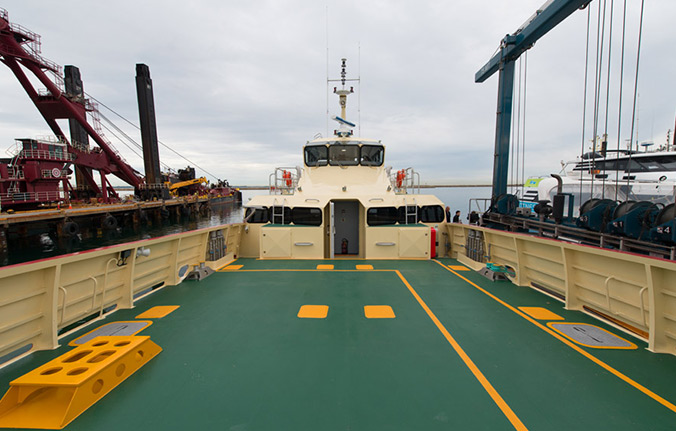 Sister ships KEM 1 and KEM 2 are powered by two MAN D2862 diesel engines, coupled with ZF3050 gearboxes and Hamilton waterjets. Rated locks on the bow allow for a fully loaded 20 foot container to be quickly and securely fastened for transit.