First renderings of Echo Yachts' new builds released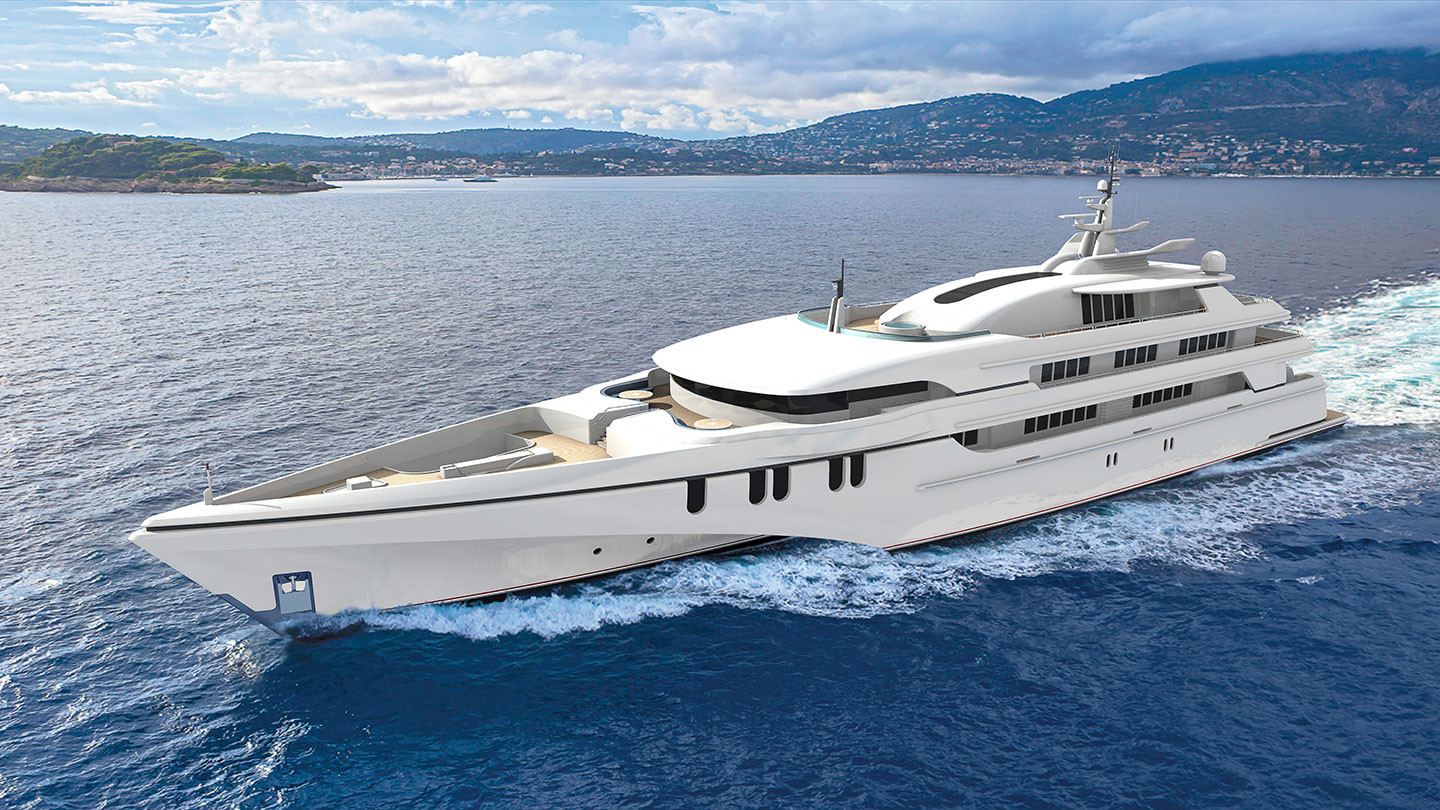 Australian superyacht builder Echo Yachts is pleased to report that work on their two new build projects is on schedule and progressing well. For the first time the yard is now able to release official renderings of both projects.
Under construction at the company's Henderson facility is an 84m Trimaran superyacht, due in 2017, and a 46m catamaran support vessel, due in the first quarter of 2016. Both projects are under construction for the same owner, with many years of ownership experience.
46m Shadow Vessel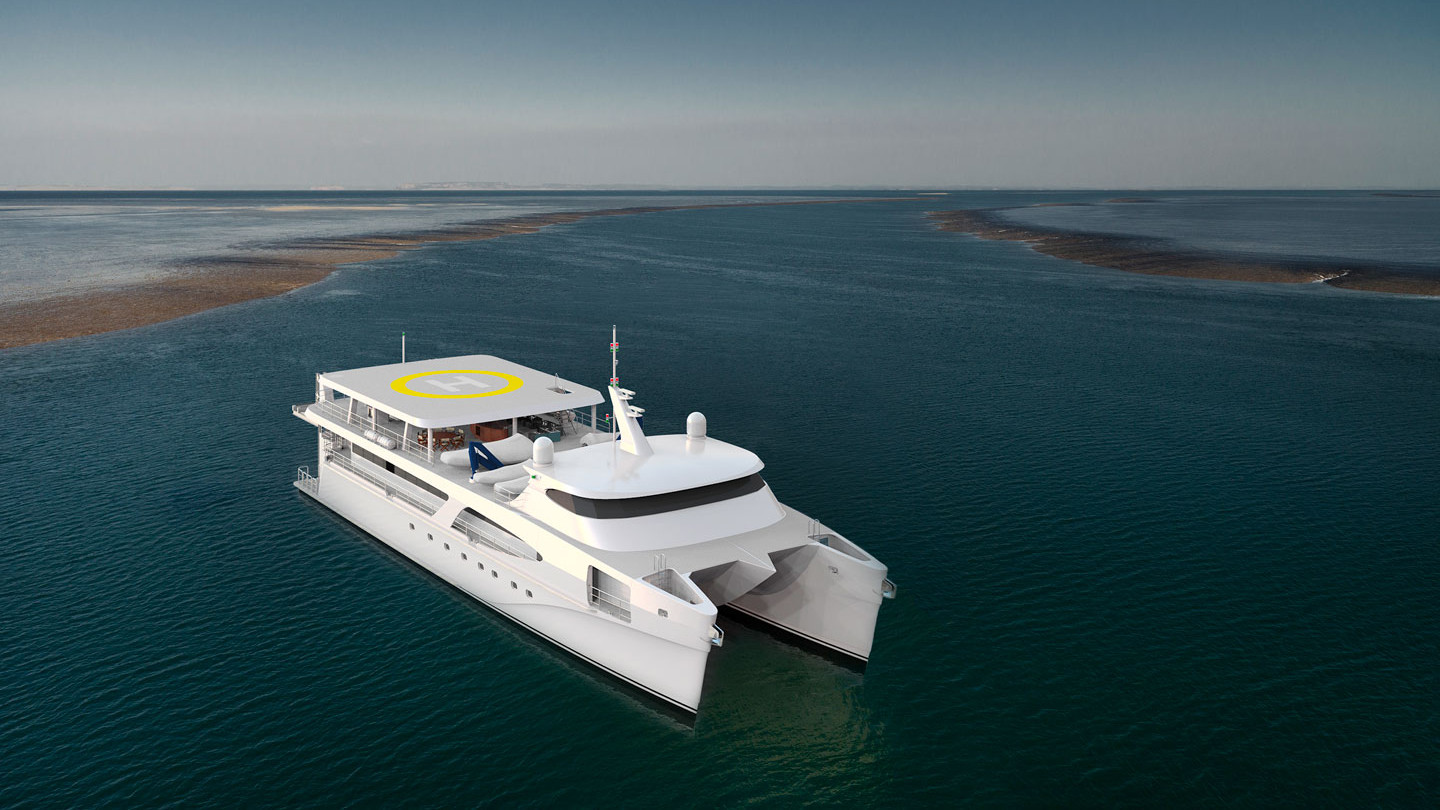 The 46m shadow vessel is a catamaran design that will be used as a support vessel for the 84m superyacht on its completion. Built in fibreglass with cutting edge vacuum infusion processes and high tech laminates, the vessel has been designed by LOMOcean in New Zealand to house a fleet of 11 watercraft including a 12m catamaran. An impressive strength to weight ratio will see the yacht able to efficiently cruise in a wide range of environments.
A large amount of design and engineering work was invested into the project prior to build work commencing to ensure a construction process that is extremely efficient without any compromise on quality. Focusing on R&D and harnessing innovation is a core goal of the yard, and the 46m project is a clear demonstration of the beneficial effects of this programme.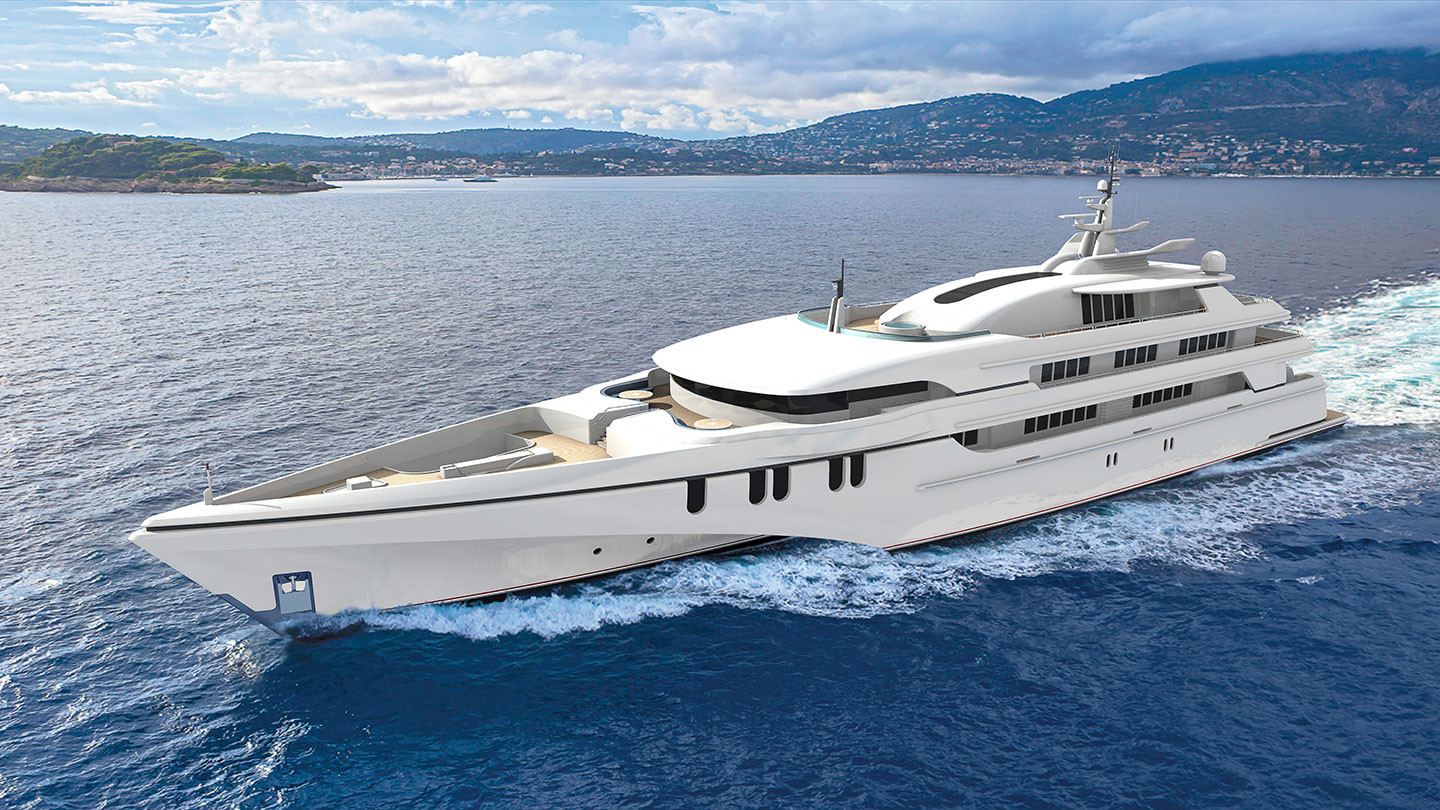 84m Trimaran Superyacht
The 84m Trimaran superyacht will be the latest in a long line of superyachts built for her owner and is the culmination of his many years experience. Designed by Sam Sorgiovanni, the yacht will not only be the biggest superyacht ever built in Australia, but also the largest tri-hulled superyacht ever built. Huge interior volumes will ensure ample living space on board for her 12 guests to take advantage of.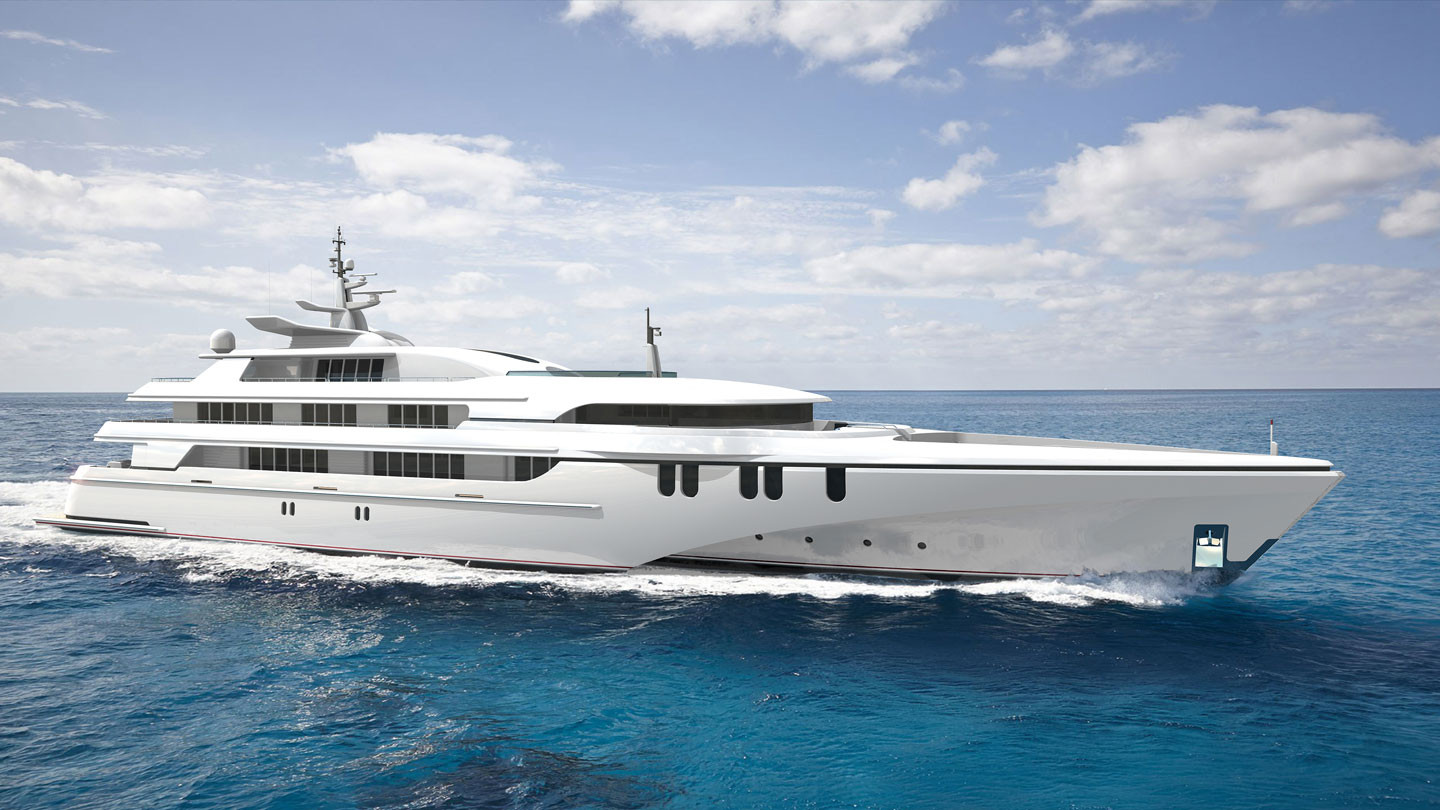 These two new projects mark the start of a long-term market presence and strategy for the yard, which particularly specialises in large, custom projects. On completion of the 46m in the first quarter of 2016, Echo Yachts will have an 80m+ build slot available and are seeking inquiries for new build projects.
Yard management are confident that this opportunity represents an attractive prospect for owners looking to take advantage of both an attractive exchange rate on the Australian dollar and Echo Yacht's offering of a high-quality, no fuss build.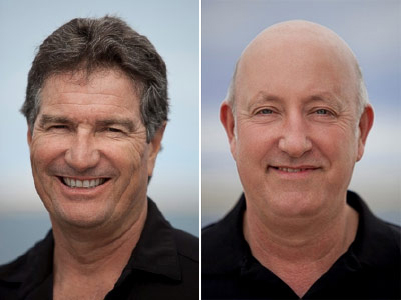 Senior management and shareholders of Echo Yachts. (left to right):Mark Stothard and Nick Gardiner.
Although a young operation, the combined expertise of its staff and their many decades of experience within the superyacht industry means that Echo Yachts is set to be a serious player in large yacht construction. Bringing together the team from Australia and around the world was a key consideration for company senior management Mark Stothard, Jurien van Rongen and Nick Gardiner. Their investment into selecting the right team is already paying dividends in the quality and on-schedule and on-budget builds of the two new projects.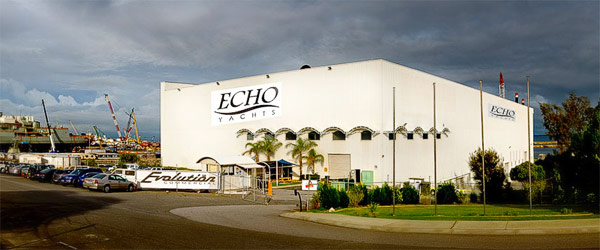 Echo Yachts facility
With the yard able to build any hull form in aluminium, steel, composite, or a combination of these materials, it is more than qualified to meet the demands of any custom project. In addition to the strength and skillsets of the yard team, the Australian reputation for innovative high-quality construction makes Echo Yachts a particularly appealing option, especially for those based in the nearby Asia-Pacific where yacht ownership continues to rise in popularity.
The yard welcomes all enquiries, and looks forward to continuing to build its market presence in 2015.