Update: 51 metre superyacht Aldabra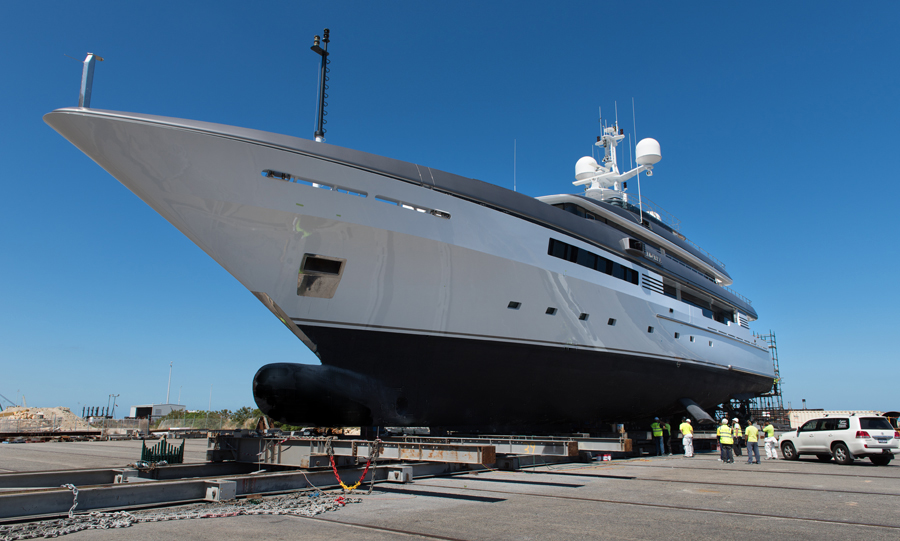 Refurbishment on the 51 metre superyacht 'Aldabra' is nearing completion. The exterior hull above the waterline and upper decks have all been painted to a classic, gleaming finish only the finest paints and workmanship can produce. To get this finish, artisan painters create a zone called a 'habitat' within the outer environmental protection screen. This 'layer within a layer' is then pressurised with filtered air, thus minimising foreign particles as much as possible.
Re-application of anti-fouling paint below the waterline will complete the project with re-launch coming up soon – watch this space!