Shadow Vessel 'MY Charley' completed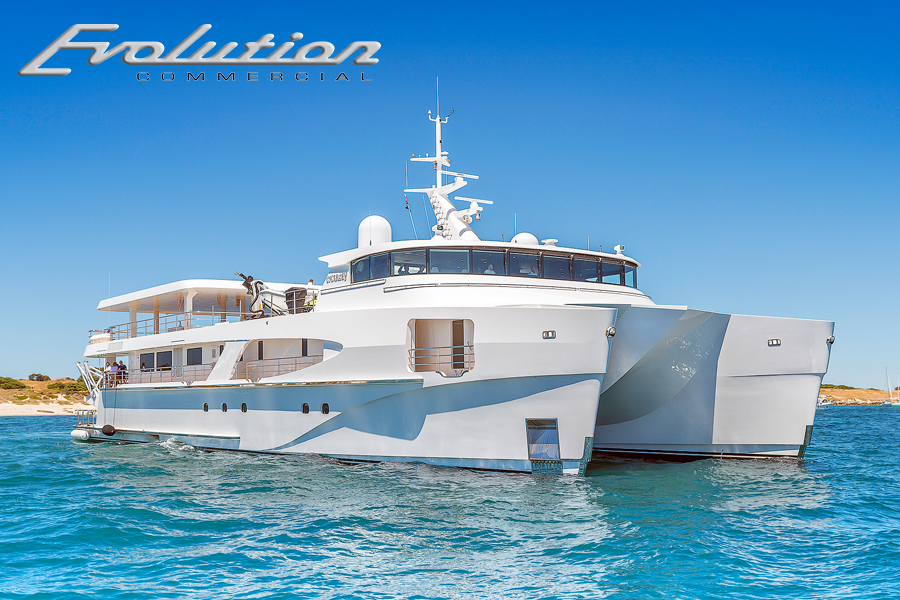 After just over 2 years of dedication, the Echo Marine Group team have successfully handed over their latest creation, a new 46m all infused GRP shadow vessel.
Built to be a shadow vessel for the 84 metre superyacht White Rabbit Golf, the vessel boasts a decompression chamber, helipad, and six tender vessels (including a 12 metre catamaran).
Branded under our yacht brand, Echo Yachts, Echo Marine Group supplied all of the labour for the build of this vessel and broke numerous records in the process. Charley is the largest ever vacuum infused vessel built in Australia, and also one of the largest GRP vessels ever to be built in Australia.
The team have developed cutting edge ways to make one off moulds quickly and effectively, using their 5 axis CNC machine, including developing ways to vacuum infuse large modules such as one entire hull half in one hit.
The final product exceeded the client's expectations in every way, from performance, to the level of finish and to the functionality of the vessel.