Flash-Worker helps to move module at Echo Marine Group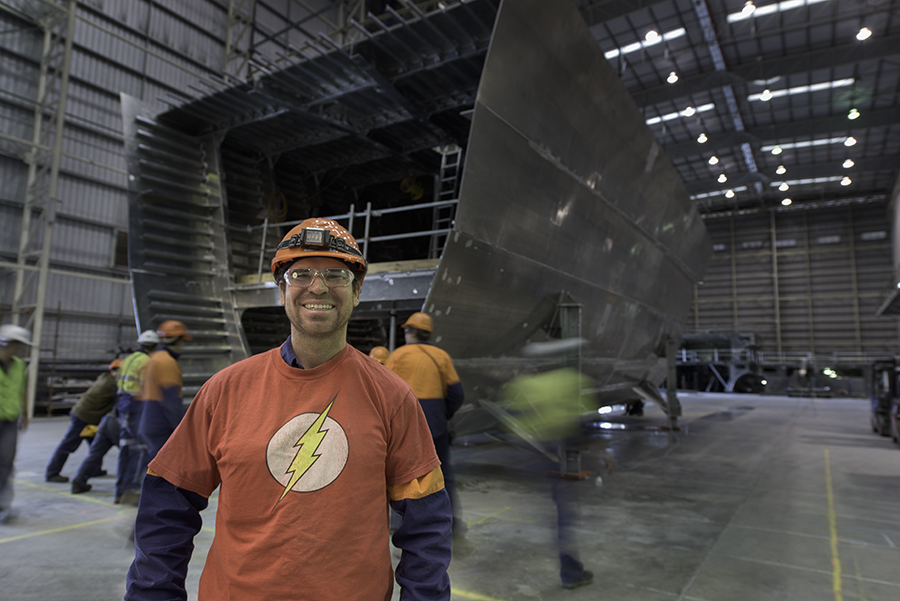 This morning was a big milestone here at Echo Marine Group whereby the aluminium modules for the centre hull of the 84m Superyacht we are building came together as one.
True to our company catch cries of 'Dare to be Different' and 'Anything, Anywhere, Anytime', our team came up with a very innovative solution to move these heavy modules around that were just too big to handle with our overhead cranes.
Each leg of the modules were supported by lifting tablets that function in the same manner as mini hover-crafts, thus allowing the structures to be moved with minimal force.
In fact, for the first move we promoted one worker to be the Flash-Worker for the day and, after donning the esteemed T-shirt, he single handedly pulled the 25 tonne module across the floor.