Media Release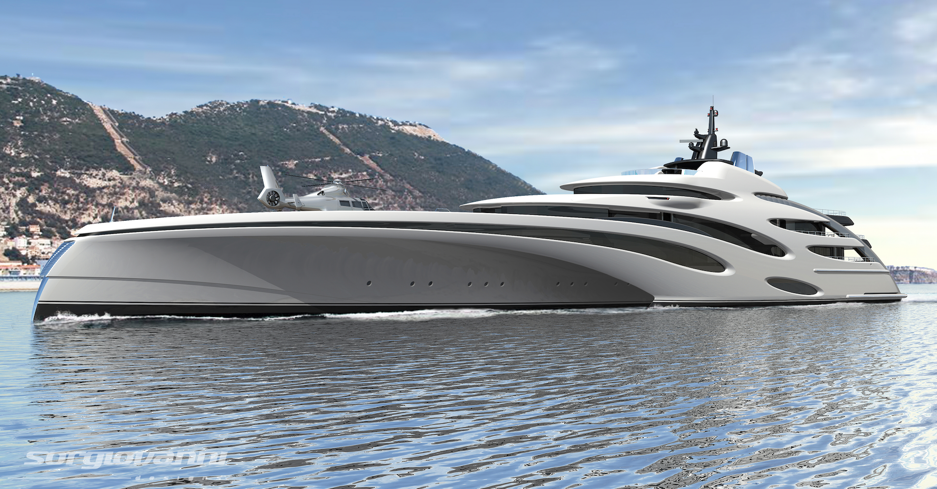 Largest-­Ever Australian Built Super­‐Yacht to be built in Henderson
A Singapore‐based family has formed Echo Yachts, a yacht builder based in Western Australia's Henderson Marine Precinct to undertake the building of the family's yachts, including the largest ever super yacht built in Australia. The Company has brought together a regional "who's who" in the Australian super yacht industry.
The 84 metre aluminium vessel will also be the largest tri -hulled super yacht ever built anywhere -­ with tri-­hull configuration allowing for an impressive 20 metre beam, which in turn will accommodate a vast deck expanse and palatial interior spaces. Construction will take 3 years from start to finish.
The arrangement also includes the construction of a 46 metre fibreglass catamaran that will be deployed as a support vessel for the larger build. The catamaran will carry 12 tenders designed with a range of sporting and exploratory capabilities. A 12m tender will be equipped with full navigation systems and high tech 3D sonars for the exploration of sea beds and sunken wrecks.
Both the super yacht and the support vessel will feature unique hull forms and the construction processes will incorporate numerous state-­of-­the-­art build techniques and bold engineering ideas. Commenting on the project, Echo Yachts director Mark Stothard said "Together with my partner Nick Gardiner, we are thrilled to have been selected to head‐up this project and, we are very excited about the world-­class credentials of those who will be working with us."
The super yacht's external design and interior styling will be led by Fremantle-based and world-­renowned super yacht supremo, Sam Sorgiovanni.
One2three Naval Architects, who operate from both Sydney and Henderson, will act as the project's naval architects. Construction of the support vessel is already well under-­way with completion scheduled for late 2015. Designed by New Zealand's LOMOcean, the vessel boasts the project's hallmark and cutting-edge hull forms, lightweight lay-­ups and state of the art build techniques.