Update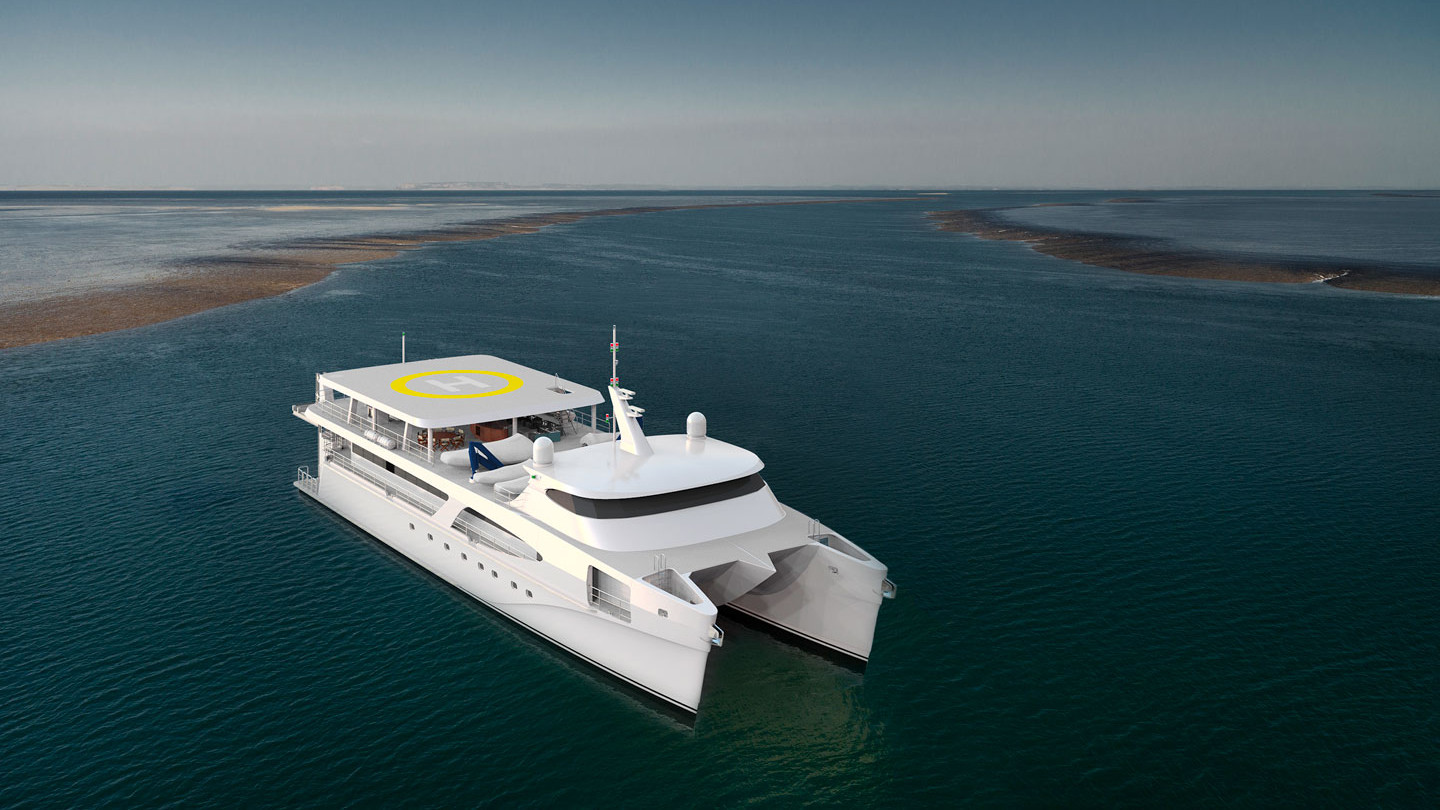 46m GRP Shadow Vessel
Echo Yachts are now please to announce that we are well into the 46m cat GRP shadow vessel we started on a few months ago. All major hull and bridge deck molds are complete using cutting edge systems developed in-house, to increase the accuracy and take out the man hours in the process of mold development.
We are only a month or so away from doing the first layups in the molds and smaller components are being laid up now on a daily basis.
The 46m cat shadow vessel was designed by Lomocean in New Zealand. Project manager Garry Granger notes that more aircraft than boat designs were used in its conception!
The last of the commercial vessels will be clear and handed over by Xmas, which will pave the way for a clear run with the Super Yacht projects.
84m Super Yacht
Detailed design work is now well underway for the 84m aluminium Trimaran Super yacht, and plate cutting is now planned for Friday for the first module.
Extensive planning and scheduling has also been undertaken during the detailed design process and our schedules are showing that all projects are running close to the original planned time frames.
Team
We have managed to attract a high calibre of professionals and they have performing impressively. We are still adding to these teams as we ramp up readiness to tackle the 84m Super Yacht.
Innovation
Echo Yachts has developed innovative approaches to how we contract the build of the yachts. We have also invested in new machinery and software to improve efficiencies, and cut man hours down dramatically.
The Owner of the new yachts has been challenging the design teams involved in the development of these yachts to explore engineering boundaries, and the teams have risen to the challenge with gusto.
Call for future projects
Management at Echo Yachts are keen to hear from owners, designers or brokers who have super yacht projects in the future. Echo Yachts will be able to start looking at a new project from the second half of 2015, offering build positions far earlier than other more established yards. We also offer the ability to consider one off builds.
Stay tuned for regular updated photos of the modules of each of the yacht projects as they develop.