Successful hand over ceremony in Taiwan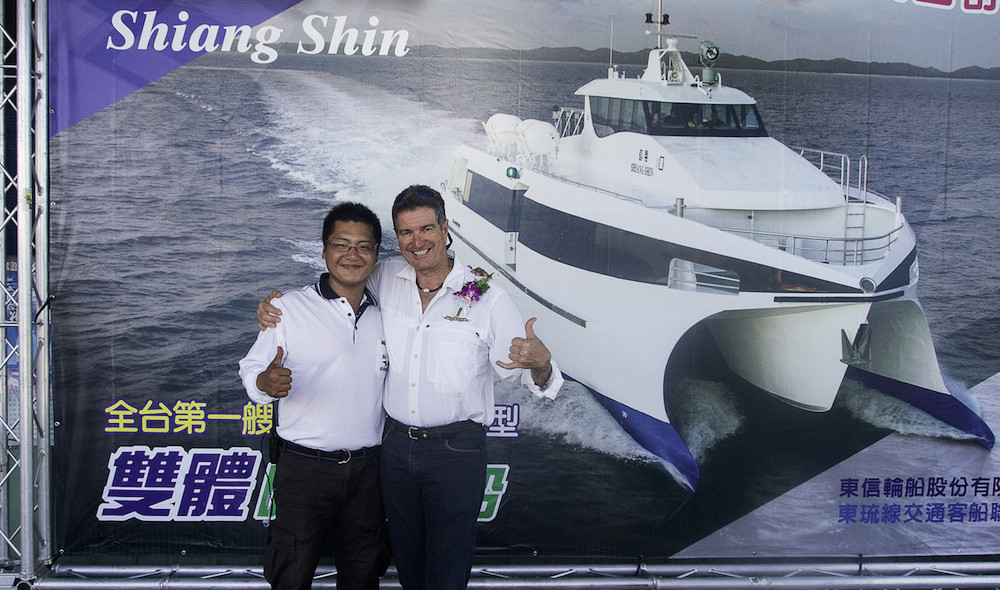 Mark Stothard has recently returned after representing Echo Marine Group at the hand over ceremony for the new vessel successfully delivered to an existing operator in Taiwan.
He said he felt like a rock star with all the interest created by the vessel and the fact it is passing all the other vessels in the fleet and with only 2 engines installed, whereas they have 3!
Echo Marine Group featured in various media outlets in Taiwan over the weekend and during his time there Mark Stothard felt more like a rock star than a ship builder. The reception Echo Marine Group received from operators up there was overwhelming, Mark said.