White Rabbit Echo at Echo Marine Group for refit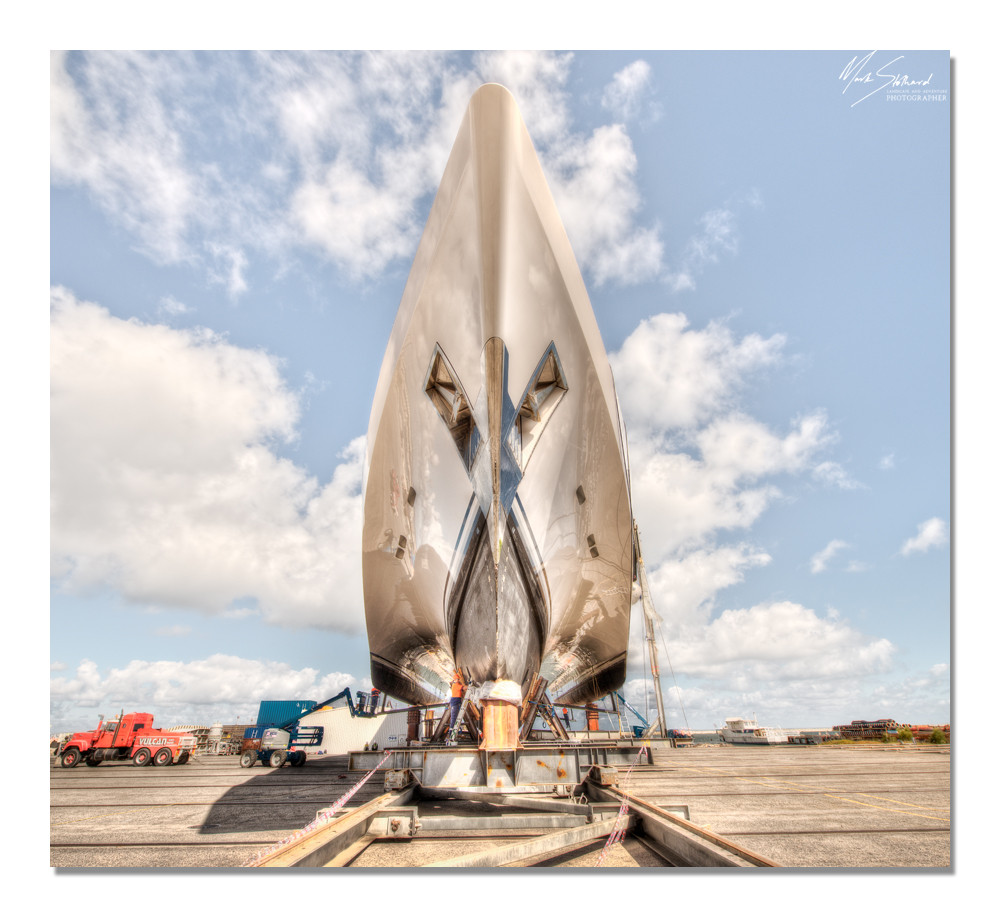 On Monday and well into the night our service team worked tirelessly to safely dock the baby sister to the Super Yacht we are building.
At 60m the baby sister is not such a baby either and being a trimaran hull form, together with the fact the vessel has spanning foils between the main hull and the outrigger hulls the complexity of the slipping operation is quite involved.
This vessel was launched the same year as the True North and is also now up for a couple of months for her 10 year refit.